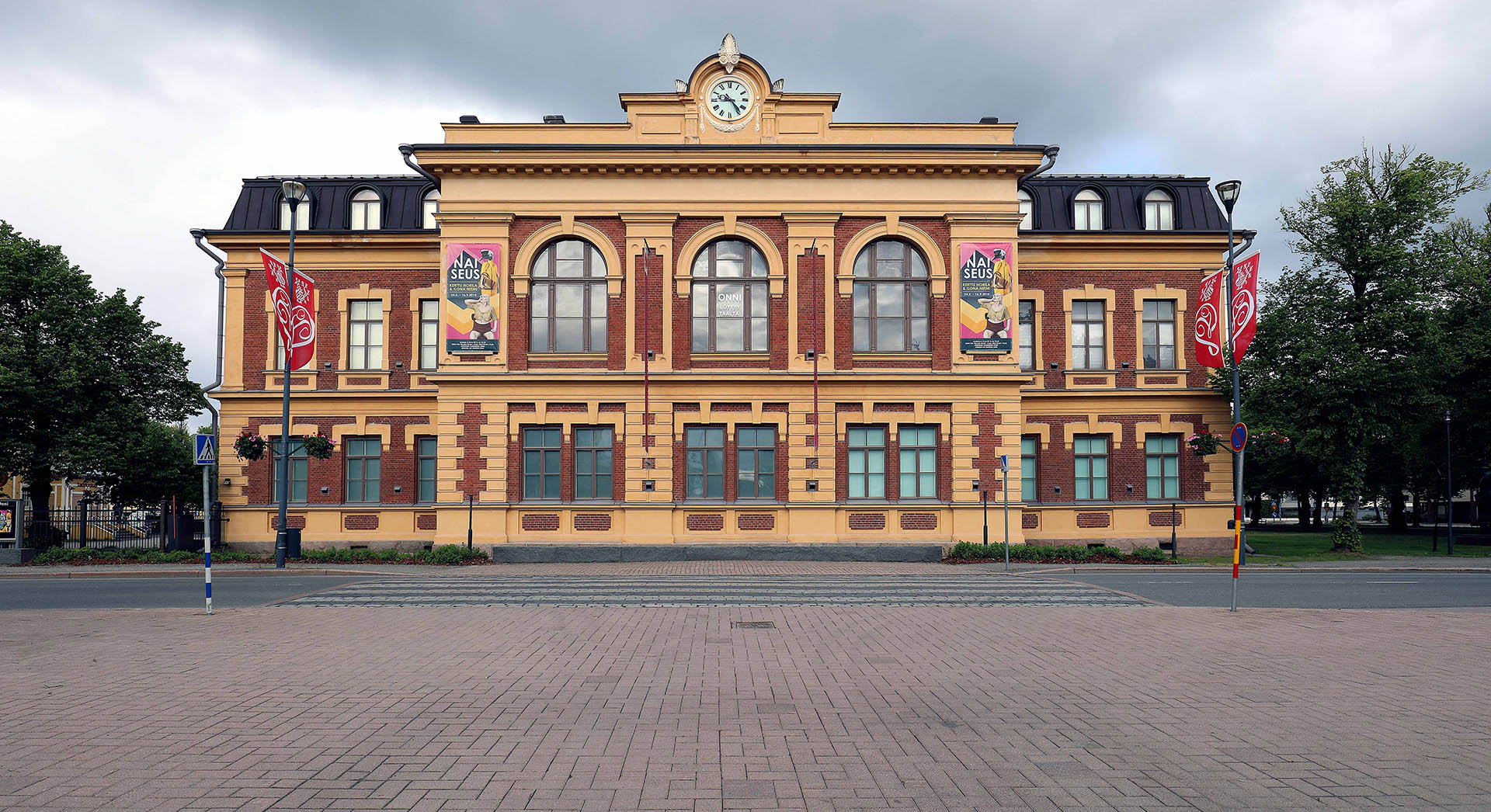 Joensuu Art Museum
The third M_itä? Biennale in Joensuu 6 May–10 September 2023

The third M_itä? Biennale will open its doors at Joensuu Art Museum Onni in May 2023. This edition's main curator is the internationally renowned Giovanna Esposito Yussif, who was born and raised in Mexico City and has been challenging the boundaries and influencing the art scene in Finland for the past 10 years. She is currently the Artistic Director of Museum of Impossible Forms in Helsinki, and has extensive expertise in art curating, cultural organising, research, lecturing, and mentoring artists. In 2019 Esposito Yussif curated the Pavilion of Finland at the 58th Venice Biennale with the Miracle Workers Collective.
For M_itä? Biennale 2023, Giovanna Esposito Yussif is joined in the curatorial team by chief curators Pauliina Kaasalainen, Marja Louni (Kuopio), and curator Paula Hyvönen (Mikkeli). The Biennale's previous hosts Mikkeli Art Museum (2021) and Kuopio Art Museum (2019) will collaborate with Joensuu Art Museum to produce this edition.
With the Biennale coming to Joensuu we open a platform for dialogue with the Eastern Finnish cultures, histories, and its complex socio-political condition. Artists are invited to propose works that inquire into these broader contexts as well as to reflect on the contemporary geopolitics of space, and the contested relations between territories, borders, and bodies.
M_itä? Biennale 2023 continues to actively engage with artists either born or working in the region and warmly welcomes as well the participation of artists from different geographies, generations, and identifications.
Read more information about Joensuu Art Museum here (a PDF)
Joensuu Art Museum Onni
Kirkkokatu 23
80100 Joensuu
Finland
taidemuseo@joensuu.fi
+358 13 337 5388