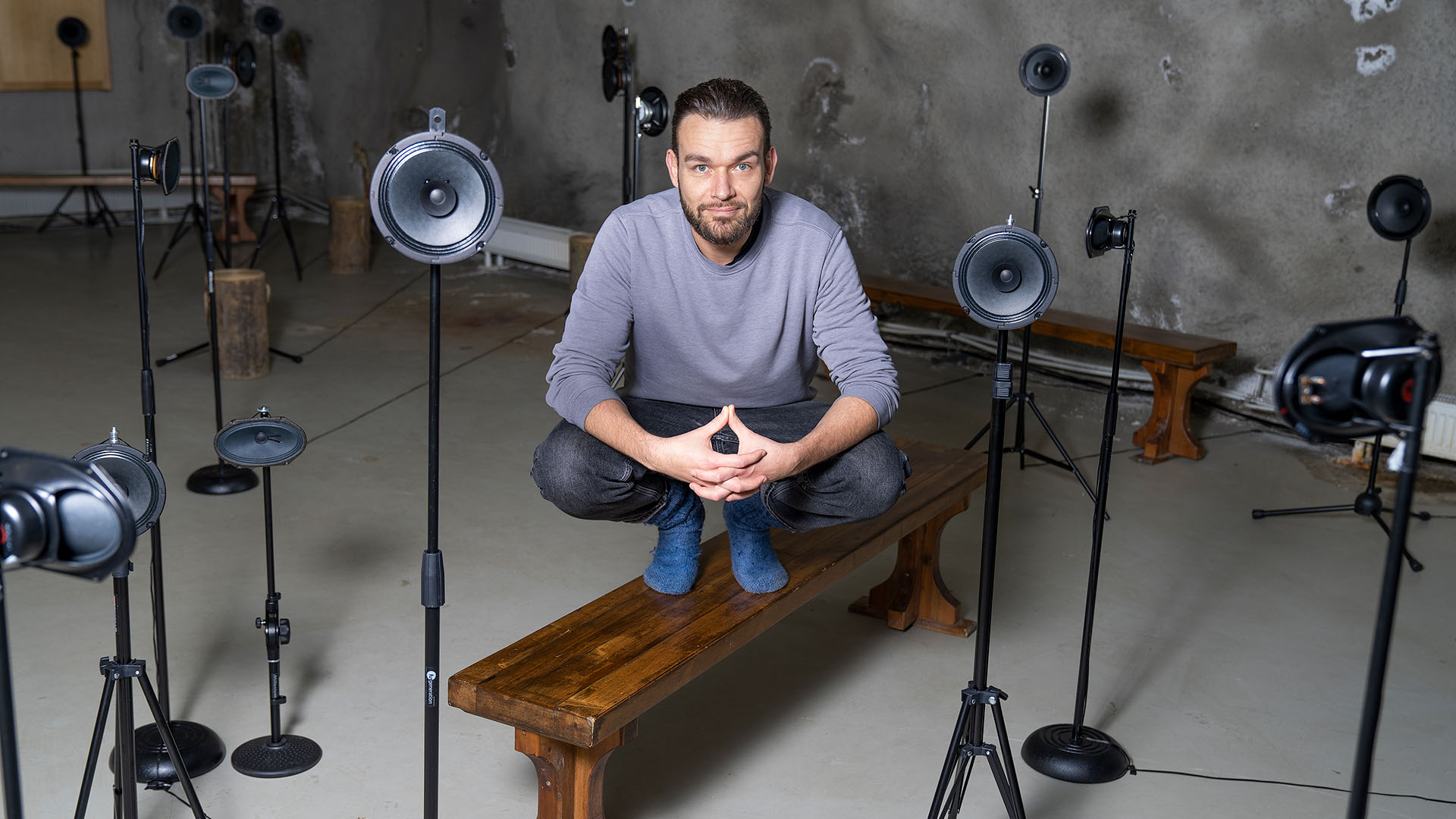 Jaakko Autio (b.1981)
Jaakko Autio is a Master of Arts (theatre and drama) graduate from the Theatre Academy in 2013 and a sound designer, who works broadly with drama and installation art. Autio, now based in Helsinki, spent his childhood in Africa, and the childhood years there have had an impact on the way the artist understands reality and creates art.
"In my work, I am interested in human relationships with the other. This other may be manifested in various forms, and it can be another human being, another time or another world. I am fascinated by the idea of going towards otherness and lingering by the discovered threshold. When the familiar and alien rub against one another, new topical information is produced about who we are and what existence feels like."
The artwork showcased in the M_itä? Biennale of Contemporary Art has been implemented in cooperation with the Nomad Vocals choir. The best possible future, in accordance with the exhibition theme, can be found through reciprocal listening. In the artwork, the exhibition visitor gets to walk inside the choir, which is formed by 16 loudspeakers and a separate singing voice.
Photo: Harri Heinonen