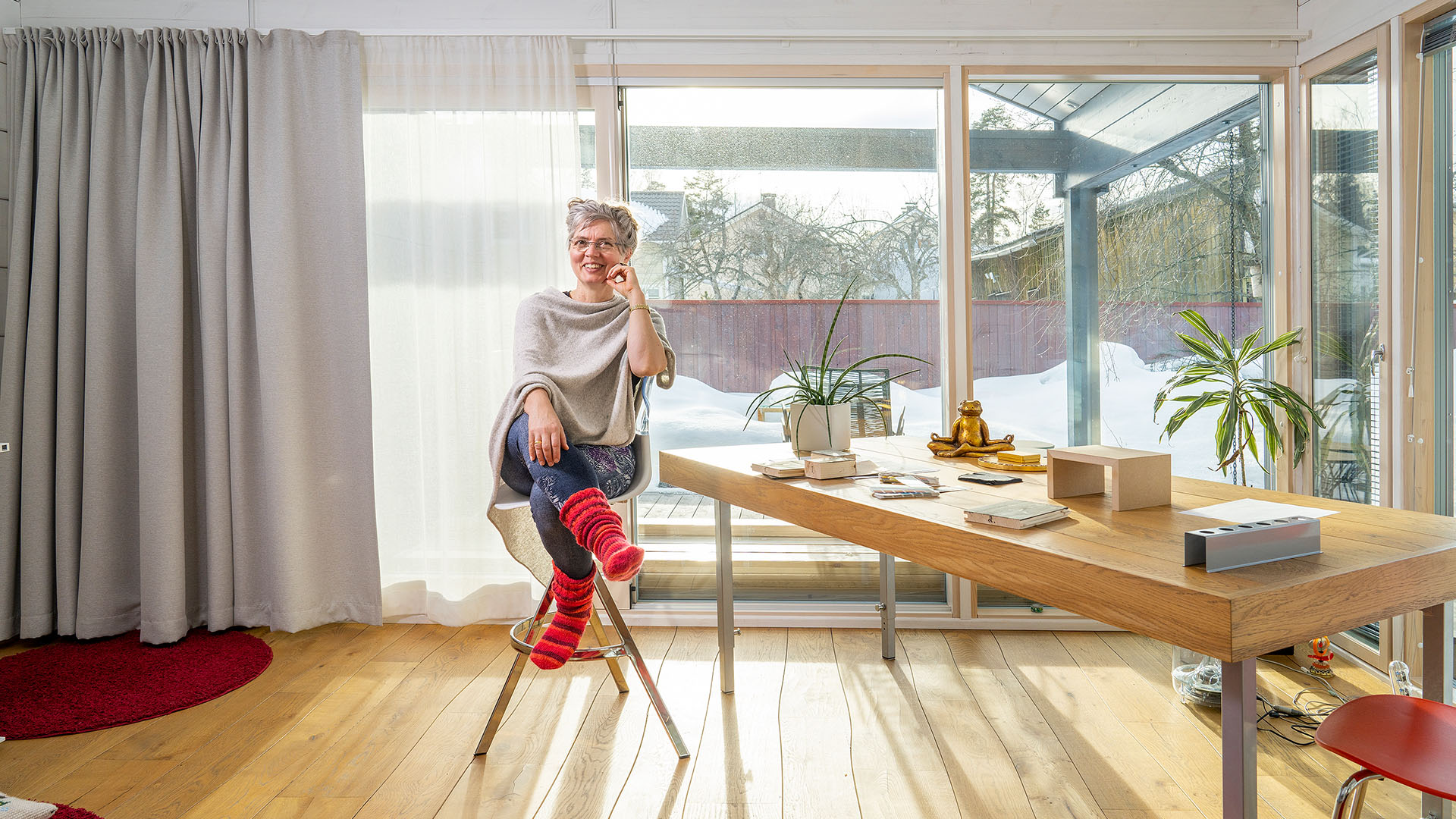 Jaana Partanen (b. 1967)
Jaana Partanen has studied photography, cinema and visual arts at the University of Art and Design in Helsinki and the University of Barcelona. The artist lives and works in Kuopio.
The versatile artist is known for her numerous art projects carried out in cooperation with Heikki Lamusuo that combine public art and architecture and in which art merges into distinct but inseparable elements of the building. Partanen also works as an art director at the design and architecture firm Partanen & Lamusuo Ltd.
"Our living environment has a significant impact on our life. But we also have more power over our surroundings now than ever before. The function of art is to make our environment and at best people whole."
Jaana Partanen's environmental artwork exhibited at Naisvuori as part of the M_itä? Biennale of Contemporary Art has been inspired by topical science research and found its place in history. The artwork challenges the viewers to pause to examine their own thoughts and the innermost secrets of the universe. The work of art is part of Partanen's Space Alchemy trilogy. The artist has received funding for the work from the Arts Council of North Savo operating under the Arts Promotion Centre Finland.
www.jaanapartanen.fi
www.pa-la.fi
www.palad.fi
Photo: Harri Heinonen